NEWS: Darkflight's first official T-shirt release
Posted by
darkflight
on 2015-07-09 05:26:01 EEST
We finally have official merchandise released by our label BLACK PLAGUE RECORDS and here's our first T-shirt with an amazing design made exlusively for us by the french artist Leoncio Harmr!!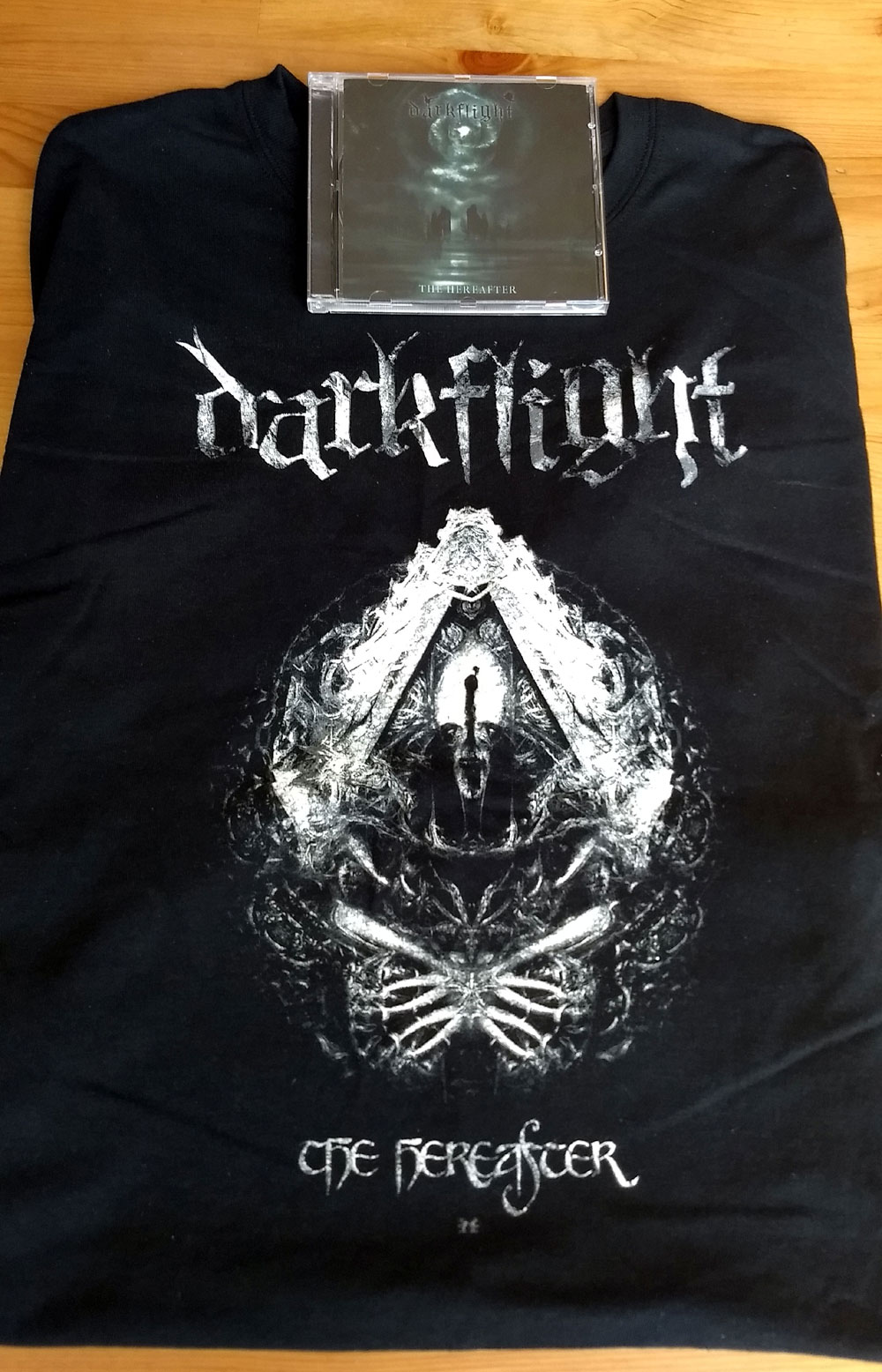 get your copy available in size - Med, Large & XL. $16.00 USA / $25.00 Rest Of The World
here: http://blackplaguerecords.com/tshirts.html
The new album "The Hereafter", is shaping up (keep in mind that it will have different artwork than the T-shirt), some songs are already composed... if everything goes as planned we have an agreement again with our label BLACK PLAGUE RECORDS to release it hopefully in early 2016.
Some of the advanced song titles are:
Expiring Soul
Giving Up
Hereafter
Soulless
Crushed
Threshold Of Death
The Outpost
Our latest album has been sold out at both labels that have released it - BLACK PLAGUE RECORDS and METALLIC MEDIA !!
For those who still want to get a physical copy - it is available at some distros across the globe (those are links found through google search, check out the availability and beware of the credibility of the shops)
ARS MAGNA RECORDINGS (USA - highly recommended our old label)
CRUCIAL BLAST (USA)
RAZORBLEED PRODUCTIONS (Greece)
CHECK OUT SOME REVIEWS.
Also for those interested in getting more music from us, NOTRE AMERTUME (our side project with Arsonist from ARS MORIENDI) has just released the second split album that we took part in by the South Korean label FALLEN ANGELS PRODUCTIONS, More details + a lyric video at our FB page . Get your copy today and support the underground!!
The first split album is still available at ARCHAIC SOUND.
:: comments 0
---
---