STUDIO DIARY #1 (DRUM RECORDING SESSION)
Unfortunately we didn't consider to record a full studio diary for the recordings of the new album (as much as we love watching those), however there's this short clip where our new drummer Valentin records the powerful ending of the "Second Genesis" song. This can give you a taste of what is coming musically even though a small part of a drum break has been edited out - it was re-recorded after the video was shot. This was done at PLAYGROUND Studio in Varna. Keep in mind that this is still a raw mix.




Promo 2004 songs - HQ files
For years we've been asked to release the older recordings on lossless format, however finding and obtaining the original WAV files was quite a challenge since the backup CDs have been affected by the corrosion of time...
This promo album contains the original 3 tracks that have been recorded after our label by that time Rage of Achilles closed it's doors. The recordings were supposed to be part of the follow up album to "Under the Shadow of Fear" and were meant only for promotional purposes, sent only to labels. Unfortunately by that time this promo didn't succeed to provide us with a stable record deal and the tracks somehow were left to stay in the air, uploaded only as mp3s. Here are the original highest quality MIX stems with additional two bonus tracks from the same period. You can obtain it from bandcamp at a symbolic price;




The new album "ENTROPY"
Darkflight is welcoming a new member to the band - Valentin Deskov - who will take care of the rhythm section for the new album "ENTROPY" and in future. Currently the recordings are near completion. All the drums, guitars, synths have been recorded, the only thing left is the bass sections and the vocals. We will release this album later this year digitally. For the physical form we'll be looking for a new label since BLACK PLAGUE RECORDS has closed it's doors.

The track list is clear now: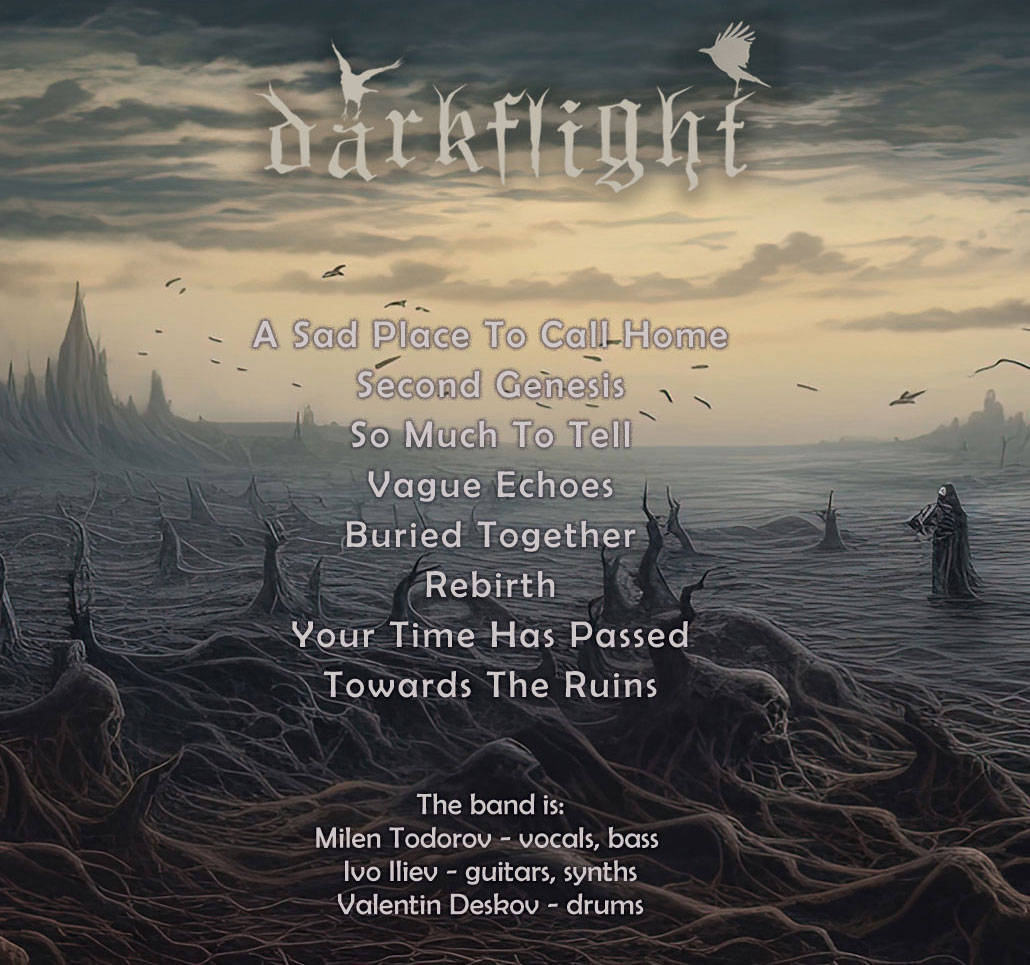 Make sure you visit back this website for more information in the future for more details and samples.